Julia Allen
Research Analyst, Lux Research Inc.
As an Analyst at Lux Research, Julia Allen is a member of the Bio-based Materials and Chemicals Intelligence service team and contributes to the Alternative Fuels Intelligence service, where she analyzes the technologies, strategies, and business models of emerging companies with particular focus on disruptive technology to generate chemicals, materials, energy, and transportation fuels from biomass, waste, and other non-traditional feedstocks.
Julia joined Lux Research after working as a consultant supporting the Defense Advanced Research Projects Agency's BioFuels portfolio of programs, which focused on converting alternative feedstocks to drop in, renewable jet fuel. In this role, she conducted technical and risk analyses on a variety of research and development efforts and was the team's subject matter expert on technical, economic, and system models.
Julia received her M.E. in Chemical and Biomolecular Engineering from the University of Maryland – College Park. She also attended Virginia Commonwealth University where she earned at B.S. in Chemical and Life Science Engineering with a double major in Physics and minors in Chemistry and Mathematics. She has research experience in a wide range of areas, including diffusion characteristics of systems with strong polymer-solvent interactions, design and troubleshooting of novel diffusion measurement systems, and polymer membrane diffusion.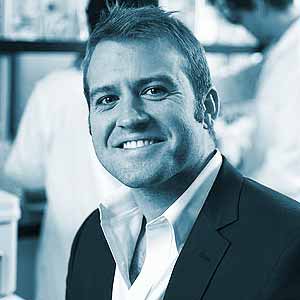 John Bissell
CEO, Micromidas
John Bissell (B.S. Chemical Engineering, University of California—Davis), is the Chief Executive Officer and Co-founder of Micromidas, Inc., a chemical and biochemical technology firm that converts heterogeneous wastes into conventional petrochemicals. Mr. Bissell has successfully raised over $20M in venture capital for his emerging company. Mr. Bissell has technical expertise in process design, chemical kinetics, and chemical engineering. He is an inventor on five pending patents, and was awarded UC Davis' Young Alumnus Award in 2013.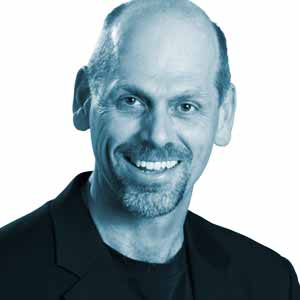 Steve Davies
Director – Marketing & Public Affairs, NatureWorks LLC
Steve leads marketing & public affairs globally for NatureWorks LLC, a company formed withthe unique mission of bringing to market a broad family of performance plastics and fibers created from plants, not oil. He is responsible for the strategy, direction and management of the company's external communications, media relations, issues management, and brand.
Previously as NatureWorks' global marketing director, Steve was responsible for market development with Ingeo plastics in rigid and flexible packaging, food service-ware and durable goods, and with Ingeo fibers in apparel, personal care, home and garden. Since joining NatureWorks in 2003, he has led fibers applications development, business development in apparel, home textile, and nonwovens markets, brand management, and marketing communications.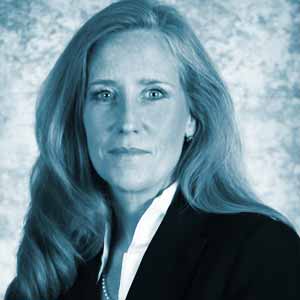 Tamsin Ettefagh
Vice President, Envision Plastics
Tamsin Ettefagh has over 26 years of experience in the areas of recycling and plastics recycling; from implementing a recycling collection program, to running the Recycling Operations for a MRF, to purchasing raw materials for plastic recycling companies, to selling recycled resins for plastic recycling companies, and consulting for agencies, banks, potential plastic manufacturers on market conditions, types of supply and how to evolve and diversify markets for recycled resins.
Ms. Ettefagh is currently working as Vice President for Envision Plastics the second largest HDPE Plastic Recycling company in North AmericaWhile at Envision Ms. Ettefagh has consulted for Waste Resource Action Programme on developing Plastics Recycling in the UK in 2003 and 2004 She has also been Treasurer of the APR the entire time of employment at Envision Plastics and has sat on the Technical, Legislative and Rigids Committees. She has also served on PTIS Havi Global's Science and Technology Project 2012 as part of the Delphi Expert Group and consulted mainly on the Recycling portion of the report. Ms. Ettefagh has spoken at ISRI, NERC, NRC, CRA, APR, Caps and Closures, SPC, some of these multiple times.
Nathan Kemeling
Director Business Development YXY, Avantium
Nathan Kemeling is Director Business Development YXY at Avantium, a leading renewable chemicals company that develops and commercializes next generation biobased chemicals and plastics. YXY is Avantium's technology platform to convert plant-based sugars into renewable chemical building blocks, primarily FDCA and Methyl Levulinate. FDCA can be polymerized into PEF a 100% biobased polyester with unique properties, and a sustainable alternative to PET. Avantium has announced partnerships with The Coca-Cola Company and Danone to collaborate on the development of PEF bottles.
At Avantium Nathan is responsible for developing partnerships on biobased materials in new application areas like films and fibers. Prior to joining Avantium Nathan worked for more than ten years in Asia in various High-Tech Business Development roles. First he worked in the semiconductor equipment business at ASM Japan, and then at Air Liquide, introducing novel materials for thin film deposition to semiconductor and photovoltaic customers in Asia.
Nathan holds a Master's Degree in Applied Physics from Delft University of Technology.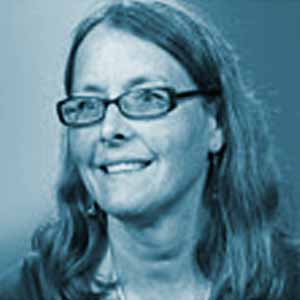 Laurel McEwen
McEwen Associates
Ms McEwen is a dynamic sustainability strategist with over 8 years of experience training and consulting on LCA with Fortune 500 companies. During her tenure at EarthShift, Laurel developed the worlds largest LCA on-line training program, trained over 300 LCA practitioners, and launched the world's first LCA training certificate program, partnering with ACLCA for professional certification testing. A successful educator and communicator of complex environmental information she can unravel for any audience complex LCA information into simple actionable components.
Prior to her work in the field of LCA, Ms McEwen worked for National Sea Products as Director of US Research and Development and for O'Donnell-Usen Fisheries, a division of ConAgra, as Marketing Director. Currently she consults with corporations on the design of LCA studies, develops custom training materials for corporations, and produces Sustainability Briefings utilizing an e-learning platform. These briefings translate complex LCA studies into clear, actionable communications helping to support sustainability initiatives by reaching large audiences quickly and cost effectively.
Wenny Ng
Associate Principal Engineer, PepsiCo
Wenny Ng is an Associate Principal Engineer with PepsiCo Advanced Research – Beverage Packaging R&D. She has worked to commercialize several packaging programs within Tropicana including lightweighting initiatives and the clear 89/118 oz orange juice handle-ware container that is composed of a specialty resin that is fully compatible with PET recycling processes. Wenny received her M.S. in Environmental Engineering from Stanford University. She also attended Northwestern University where she earned a B.S. in Chemical Engineering.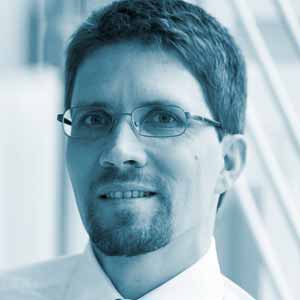 Gerald Rebitzer
Sustainability Leader
As Sustainability Leader, Gerald Rebitzer is responsible for Sustainability at Amcor FlexiblesEurope & Americas. From 2007 to 2009 he was responsible for product-related sustainability issues at Alcan Packaging, globally. Prior to this, he had several roles related to EHS and sustainability within Alcan (2003 – 2007). He has more than 15 years of experience related to life cycle approaches and implementation of sustainability initiatives in sectors such as Packaging, Building and Construction, Automotive, Aerospace, Electronics, and Metals. He holds a Ph.D. in Life Cycle Management from the Swiss Federal Institute of Technology Lausanne and a Masters in Environmental Engineering from the Technical University Berlin.
At Amcor Gerald focuses on the implementation of sustainability in the multinational's business processes and leveraging sustainability in cooperation with suppliers, customers, and other stakeholders. Additionally, he is editor for The International Journal of Life Cycle Assessment, lecturer at the ETH Zurich, former elected member of the Executive Committee of the Sustainable Packaging Coalition (SPC), and has been leading key initiatives within the UNEP/SETAC Life Cycle Initiative. From 2006 to 2008 he served as chairman of the Product Stewardship WG of the European Aluminium Association and since 2008 he is member of the Steering Committee of the WRI/WBCSD GHG Protocol's Product and Supply Chain Initiative. To date he has published more than 110 papers and book chapters related to life cycle approaches and sustainability.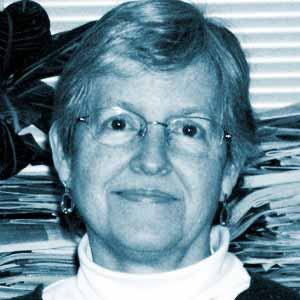 Susan Selke
Associate Director, School of Packaging, Michigan State University
Susan E. Selke is a Professor at Michigan State University and serves as Associate Director of the School of Packaging, where she has been a faculty member for 29 years. She received a Distinguished Faculty Award from MSU in 2012. She holds M.S. and Ph.D. degrees in chemical engineering from Michigan State. Her research interests include environmental impacts of packaging; sustainability; plastics recycling; biodegradable and biobased plastics; composites of plastics with natural fibers; life cycle assessment; nanotechnology and packaging, and other areas. She has authored or coauthored several books on packaging materials and on packaging and environmental issues, as well as over 150 articles and book chapters. Courses she teaches include plastics packaging, packaging materials, packaging and the environment, stability and recycling of packaging materials, and analytical solutions to packaging design.