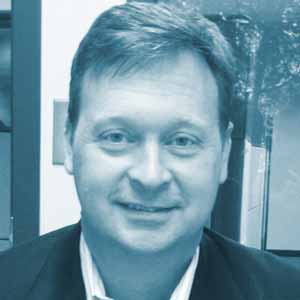 Chris Mitchell
Business Manager for Packaging & Sustainable Products, Innovia Films
Biography
Chris Mitchell is a highly experienced packaging industry executive with a 20-year history in the flexible packaging sector. In his current role as Business Manager for Packaging & Sustainable Products at Innovia Films, Chris is focused on extending the green agenda throughout North, Central and South America. In this role, he leads a multi-disciplinary team of professionals that are focused on bringing sustainable packaging solutions to market for Fortune 500 companies throughout the Americas region.
Over the course of his career, he has worked for a number of the industry's leading organizations including International Paper, Printpack, Inc., HB Fuller and Cadillac Products Packaging. Chris has been instrumental in the successful commercialization of a wide variety projects across multiple market segments and his diverse background includes senior-level management positions with direct oversight for business, operations and technology functions, as well as sales and marketing management. He holds a BS in Finance from Mercer University.
Why do I want to serve on the SPC Executive Committee?
As a representative of Innovia Films and the flexible packaging industry in general, I am very interested in being involved in activities that advance the adoption of sustainable packaging in the Americas. I also believe there is a natural synergy between the SPC & Innovia. We have invested heavily in the research and development of sustainable packaging films that are not only responsibly sourced but also have a positive end of life story which aligns extremely well with SPC's lifecycle approach to packaging.
Further, I believe that consumer education about important topics such as responsible sourcing and end of life options will be instrumental for driving behavioral change in the Americas and these initiatives are best tackled via partnerships between industry and organizations like the SPC. In summary, I want to affect change in the markets we serve and the communities where we live by aligning with other like-minded individuals and organizations with a similar vision.
What can I contribute to the SPC Executive Committee?
I joined Innovia Films because I wanted to play an active role in the advancement of sustainable packaging in the Americas. I wholeheartedly believe that our industry can drive lasting, meaningful change in the way our society sources, manufactures and disposes of packaging waste, but it is also important to ensure functionality is not lost in the process. Sustainability initiatives are meaningless if performance fails.
With a 20-year track record in flexible films and package converting, I have the deep technical knowledge required to ensure we don't lose sight of technical performance in pursuit of sustainability. In short, I will provide insight, clarity and a balanced point of view to the many complexities associated with bringing sustainable packaging materials to market.
In addition, perhaps most importantly, I am a collaborator and a consensus builder. I know that it takes a collaborative effort to successfully bring a new technology to the market and change our nation's views on sustainability, and I have a proven track record of doing just that. Throughout my career I have successfully built multi-disciplinary teams representing various facets of the industry including brand owners, manufacturers and suppliers to successfully commercialize projects for companies both large and small. I believe this skill set will be an invaluable asset for the SPC EC as it collaborates with key players in the value chain to bring new ideas and new technologies to the market.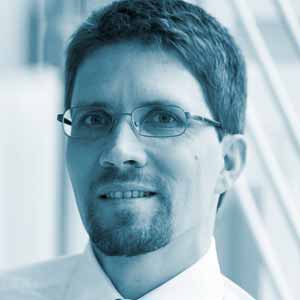 Dr. Gerald Rebitzer
Sustainability Leader, Amcor
Biography
As Sustainability Leader, Gerald Rebitzer is responsible for Sustainability at Amcor Flexibles Europe & Americas. This role encompasses both environmental management and social responsibility from an operations perspective as well as working with customers and suppliers to enhance the performance of the packaging products Amcor provides to the food, home-, medical- and personal care, and pharmaceutical industries. From 2007 to 2009 he was head of product-related sustainability management at Alcan Packaging, globally. Prior to this, he had several roles related to EHS and sustainability within Alcan, focusing on the various aluminium production and fabrication businesses (2003 – 2007). Gerald has nearly 20 years of experience in implementing sustainability initiatives and life cycle approaches in sectors such as Packaging, Building and Construction, Automotive, Aerospace, Electronics, and Metals. He holds a Ph.D. in Life Cycle Management from the Swiss Federal Institute of Technology Lausanne and a Masters in Environmental Engineering from the Technical University Berlin. He is editor for The International Journal of LCA and was member of the Executive Committee of the Sustainable Packaging Coalition from 2009 to 2012. Gerald was also member of the Steering Committee of the WRI/WBCSD GHG Protocol's Product and Supply Chain Initiative and is active in the board of the UNEP/SETAC Life Cycle Initiative. Gerald has published more around 120 papers in the area of life cycle thinking and sustainability.
Why do I want to serve on the SPC Executive Committee?
Packaging sustainability is a key concern in all societies across the globe and the SPC plays a leading role in shaping the relevant concepts as well as strategies to improve the sustainability performance of packaging solutions and the industry as a whole. In order to be successful, a cooperative approach is needed to educate the concerned public and other stakeholders in regards to impacts and benefits of packaging and its interactions with the packaged product. This cooperative approach is also crucial for achieving improvements across the complete packaging value chain. The unique structure, diverse membership, and goals of the SPC make it the prime platform for addressing the aforementioned challenges and contributing to enhanced sustainability practices and fostering the industry. Being a long time and very active member of the SPC and having served on the Executive Committee from 2009 to 2012 I want to build on the achievements to date and help the SPC and the industry to tackle current and future challenges and foster the leading role of SPC.
What can I contribute to the SPC Executive Committee?
Sustainability is a broadly accepted concept, though the actual implementation to make it operational to create real-world benefits remains a challenge. On the other hand, life cycle approaches that comprehensively address all relevant aspects of sustainability as well as the complete value chain offer promising solutions if applied with the necessary know-how and experience. Product strategy and development, manufacturing, product-packaging system design, and end-of-life operations are all critical for establishing more sustainable packaging value chains, addressing the triple bottom-line.
With a proven track record in industrial implementation of best in class sustainability strategies as well as the scientific background, I feel well positioned to contribute to the strategy and operational developments of the SPC. Working for the largest multi-material packaging converter active in many different markets, I can bring a multi-facetted international perspective addressing comprehensive market and supply chain needs as well as opportunities. Additionally, via my broad international network, I would like to continue to help strengthening the linkage of SPC to other international and regional initiatives and organizations that are critical in shaping the sustainability agenda of the future.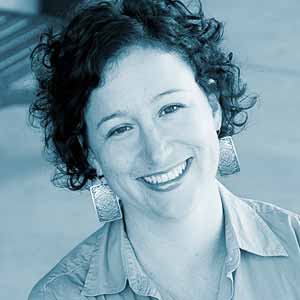 Keefe Harrison
Senior Consultant, Resource Recycling Systems
Biography
Keefe Harrison is Senior Consultant for Resource Recycling Systems (RRS) where she brings her direct experience in facilitating cross-sector solutions to the increased recovery of packaging. Formerly, Keefe served as the director of communications for the Association of Postconsumer Plastic Recyclers, the project director for the Southeast Recycling Development Council, and as a local government assistance team member for the North Carolina Division of Environmental Assistance and Outreach. She has worked in the waste reduction and recycling field since 1998 and is an active national speaker and published author on recycling issues. She lives with her husband and two children in Half Moon Bay, CA.
Why do you want to serve on the SPC Executive Committee?
The SPC is an excellent forum for members to take common understandings and amplify them by applying them to individual company initiatives. The SPC grows from this reciprocal relationship with its members. It's that convergence of activity that I find so interesting and would like to support by a placement on the Executive Committee. I look forward to offering not just my personal experience with the packaging recovery industry and design for recyclability, but also opening the doors to RRS's extensive corporate sustainability, composting, and recovery resources.
What can you bring to the SPC Executive Committee?
Strong Cross-Sector Connections. My trade associations experience and current client portfolio connects me with many leading material producers, converters, and reclaimers. I would look forward to using those connections to ensure that SPC's activities strongly align but do not duplicate other industry initiatives.
Problem Solving Go Power. I have experience working with a number of key packaging producers and reclaimers to help understand how best to boost recovery. I look forward to harnessing my firm's strong background in local governmental as well as industry knowledge and technical resources to support SPC topic areas.
Energy. Resource Recycling Systems is known for being actively engaged in the industry and I have their backing to support my fellow SPC members
Engaged Commitment. I bring enthusiasm and passion to my work and would be committed if elected to the Executive Committee.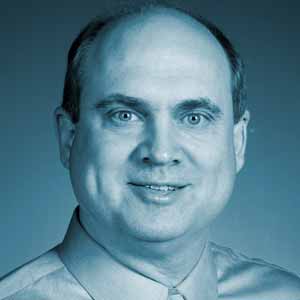 Ken Krause
Director of Global Product Stewardship & Sustainability, MeadWestvaco
Biography
Ken Krause is Director of Global Product Stewardship & Sustainability at MeadWestvaco Corporation (MWV). In this role, he is responsible for leading integrated business processes to manage risks and drive business value by ensuring stakeholder confidence in the sustainability of MWV's products and services. Ken's scope includes global regulatory and customer compliance, identification and mitigation of product risks, and enabling strategy development, execution and communication of MWV's sustainability programs and outcomes.
Ken's background includes more than 30 years' experience leading packaging development, innovation and sustainability functions at several market-leading consumer goods companies. He led package development and innovation as Vice President, Global R&D/Sustainability with HAVI Global Solutions. Ken also has packaging innovation experience with Kraft Foods, The J.M. Smucker Company, and The Procter & Gamble Company.
Ken has a BS in Chemical Engineering from Purdue University and an MBA from Xavier University. He is a current member of the American Chemistry Council's Value Chain Outreach Committee, the American Forestry & Paper Association's Chemicals & Product Stewardship Sub-Committee, and The Conference Board's Product Stewardship & Regulatory Affairs Council.
Why do you want to join the SPC and what can you bring to the SPC?
Ken is seeking a position on the Executive Committee in order to help the SPC retain and strengthen its role as a respected, results-oriented and progressive thought-leader that drives improvement in sustainable packaging. Since its inception, SPC has demonstrated a solid record of accomplishments that have well-served its members and the packaging value chain. As the key issues and external factors evolve, Ken supports the idea that SPC's priorities should be refreshed in order to stay relevant to its members and to remain well-positioned among the stakeholder groups seeking to improve sustainability across the value chain. Ken will focus on these key areas:
Leveraging strong communications between the EC and the SPC membership to enable increasing levels of participation and ensure that the EC is aware of the interests of its members.
Striving to make the SPC's Vision and Strategy clear and forward-thinking. A clear, well-communicated Vision and Strategy will always be important in understanding how to use our strengths to fulfill a critical and clearly focused role within the vastness of the "sustainability space".
Maintaining our value to members with an ongoing drive towards practical, actionable solutions that can be put into play in a visible way.
Ken will bring the EC a significant amount of experience in both strategic planning and the translation of strategies into activities that deliver desired outcomes. In addition, his experience facilitating groups with multi-functional and multi-cultural backgrounds is well-suited to enabling success across the diversity of the SPC's members and interests. He looks forward to playing a part in extending the SPC's important contribution to the role packaging plays in creating more sustainable value chains.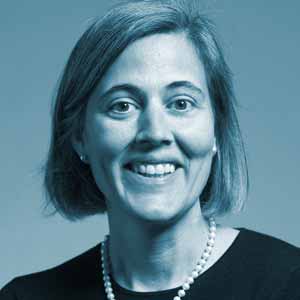 Laura Thompson
Director of Technical Marketing and Sustainable Development, Sappi
Biography
Laura is responsible for working with Sappi's leadership to set strategy, establish long term goals and drive key initiatives that have enabled Sappi to be recognized as a leader in sustainability. A self described "paper geek", Laura has a BS in Chemical Engineering from the University of New Hampshire and an MS and PhD in Paper Science from the Institute of Paper Science and Technology. Since 1995, she has held a variety of positions within the paper industry including R&D, mill environmental, product development, and most recently marketing and sustainable development. Laura proudly serves the industry through numerous collaborative efforts including the TwoSides US Sustainability Committee, GreenBlue's Forest Products Working Group and AF&PA's task force on extended producer responsibility.
Why do you want to serve on the SPC Executive Committee, and what can you bring to the SPC EC?
As a long time supporter of Metafore and the Environmental Paper Assessment Tool, I was thrilled when the Metafore staff was adopted by GreenBlue. By joining the Executive Committee I would work to strengthen the integration of the Forest Products Working Group into the SPC. From my early participation in team sports to my current role serving in a cross functional position, it is in my nature to collaborate and communicate openly. Scoring high points on "managerial courage" I can always be counted on to speak to the elephant in the room, challenge traditional thinking and work to drive positive change.
Paul Earl-Torniainen
Senior Packaging Engineer, General Mills
Biography
Paul Earl-Torniainen is leveraging his nearly 20 years of experience in packaging and sustainability to guide better product and packaging decisions. As a Senior Stability Scientist for General Mills, Paul can "connect the dots" between what packaging is and what it does so that General Mills develops solutions that deliver the best product experience to consumers. Paul draws upon his experiences in packaging such as developing convenient packaging for yogurt (Colombo's Spoon in Lid), reducing the pkg/prod ratio of a flagship brand by 10%, and launching high water activity meal products in MAP packaging. He also leverages his experiences in sustainability developing General Mills' packaging metric and goal, participating in the GPPS process to develop common definitions of packaging sustainability, representing brand owners on Walmart's Packaging Scorecard Supplier Team, and leading a carbon and water footprint assessment of General Mills' portfolio of products. Paul holds a BS and MS in Chemical Engineering and has earned 6 patents.
Why do you want to serve on the SPC Executive Committee?
I want to make sure that the Sustainable Packaging Coalition continues to provide value to its members while delivering on its mission to build packaging systems that drive economic value and a sustainable flow of materials. SPC's value to members in the past was information – SPC was, and still is, recognized as the authority on information regarding sustainable packaging. Today, SPC members seek additional value, which SPC is delivering through services such as the How2Recycle project, COMPASS, and Industry-Led Committees. Access to services that deliver business value, helps members justify their time and financial commitments to the SPC.
What can you contribute to the SPC Executive Committee?
I want to continue to build on our recent success launching and growing services such as the How2Recycle project. In the past year (as I was serving out John Delfausse's remaining term), I have worked closely with the talented staff at GreenBlue to help build and communicate the business case for participation, solicit endorsements from industry groups, and grow participation. Projects such as How2Recycle offer real value to members – minimizing duplication of work among member companies to assess reach compliance and by publicizing the good work of participating companies. I can help guide the SPC to create and deliver more value-added services to members.
I can also draw upon my experiences in packaging development, sustainability strategy, and product guidance to make sure that the work of the SPC is relevant to the overarching discussions that are taking place in the US and globally, such as food waste and food safety.